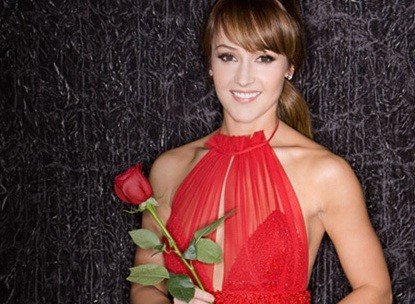 After saying goodbye to Ames last week during the hometown dates , it's time for Ashley to head to Fiji this week with the remaining three men for the overnight "fantasy" dates.  While the bachelorette remarks that this has been a "crazy journey" for her, she is very enthusiastic to spend some "private" time with her guys (Constantine, Ben and J.P.).  All veteran viewers of the show know this is a pivotal moment each season: the dates are full of exotic outings, deep conversations, tough questions and the keys to the fantasy suite!  As you'll see in the preview below, just when you think that maybe Ashley has in fact found her happy ending during this very rocky season of The Bachelorette, it is revealed that someone unexpected pays her a visit in Fiji!
Until Monday, let us know who is the uninvited guest crashing the romantic party in South Pacific?  Do you think this will be a happy surprise for our leading lady – could it possibly be Bentley again?  Tune into ABC at 8PM Eastern/7PM Central on Monday to check out the latest installment of the drama in rose-land, and see who will be the two suitors advancing to the final rose ceremony!
Connect With Cupid...
---
Comments