Launched in November 2010, CupidsPulse.com is a one-of-a-kind relationship site that analyzes trending celebrity news to provide relatable love advice for singles and couples. From advanced clips of BravoTV's Millionaire Matchmaker to exclusives with ABC's Bachelor and Bachelorette contestants, CupidsPulse.com brings you the information you'll fall head over heels for from insiders who have their fingers on the pulse of love in today's Hollywood-influenced dating world.
Founder/Executive Editor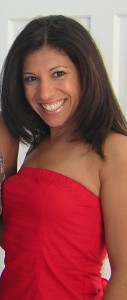 As a former PR executive, Lori Bizzoco is no newcomer to the industry.  She spent 15 years launching some of the world's largest brands and creating celebrity endorsed initiatives for her clients.  But, finding herself still single at 38, Lori decided to develop her own process for finding love.  When it worked (her husband had only known her for nine weeks when he proposed), she knew that helping others navigate the dating world was the path she was destined to take.  Lori is a sought after relationship and entertainment expert whose work has appeared on JDate, Match.com, YourTango, More.com, SingleEdition, ChristianSingles, SingleParentMeet, SeniorPeopleMeet, as well as Newsday, Bella Magazine, and Chicago-Tribune. She has been interviewed by media outlets such as Redbook, Woman's Day, The Wall Street Journal and on AOL, WebMD, Fox News and The Suze Orman Show.  Most recently she was featured in the book,  No Excuses: 9 Ways Women Can Change How We Think about Power by feminist icon Gloria Feldt and Cheat on Your Husband (With Your Husband), by Andrea Syrtash.
Using her knowledge of the entertainment industry and PR background, Lori launched CupidsPulse.com with the mission of bringing real-world perspective to the overly fantasized celebrity relationship stories saturating the news.
Editorial Team
Senior Editor: Jessica DeRubbo
Senior Editor: Whitney Baker
Contributing Editor: Royal Young
Editorial Assistant: Nicole Cavanagh
Writers
Ashley DelBello, Nicole Cavanagh, Meghan E. Fitzgerald, Jennifer Harrington, Sarah Ribeiro, Lily Rose, Kerri Sheehan
Marketing Team
Content Distribution and Partner Relations:  Nicole Cavanagh
Social Media: Whitney Baker
Advertising and Marketing Support: Nicole Cavanagh, Jeff Tomczek, Bryan Phelps
Web Development: Boudino de Jong
For information on advertising with us, please visit our Advertising page.  Interested in writing for us?  Send us your pitch here.
Our aim is to help people maintain enduring and healthy relationships despite the growing noise level of divorce, cheating and affairs that saturate our daily news.  Let CupidsPulse.com navigate your way to a happy love life.