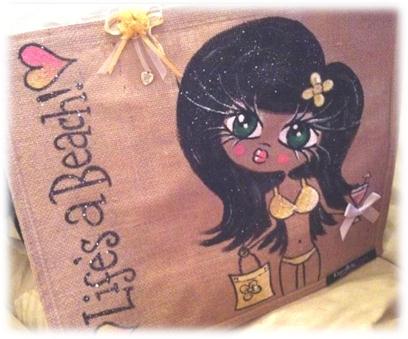 It's finally time to show off your bikini-ready bod that you've worked so hard to perfect! Hit the beach or the pool, but don't forget to pack your sunblock and shades in this fabulous, functional and customizable ClaireaBella's BikiniaBella Beach Bag. You can customize your bag by tacking on all the glitter and sparkles you want while picking out your own bikini, skin, hair and eye color for your BikiniaBella.
Reality stars have been spotted carrying their ClaireaBella bags this summer! Teresa Giudice from 'The Real Housewives of New Jersey' posted an adorable photo of her daughter Audriana holding her mom's bag, while Tracy and Christy from 'Jerseylicious' have been toting their bags around town.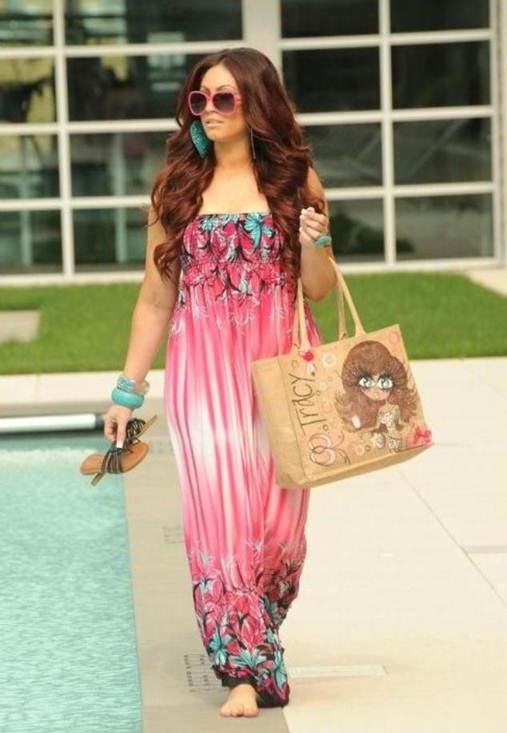 Can't wait to get your hands on one? One lucky CupidsPulse.com reader will do just that!
GIVEAWAY ALERT: Just go to our Facebook page, click on the "Like" button and leave a comment saying that you want to enter the giveaway before 5 pm on Wednesday, July 18. You will be automatically entered to win! We will contact the winner on their Facebook page when the contest has finished.  Don't wait – this customized bag is perfect for the summer, so ENTER NOW!  Remember to click on the link here.
For additional information on ClaireaBella, you can contact them here.