CupidsPulse Contributing Experts
 Marni Battista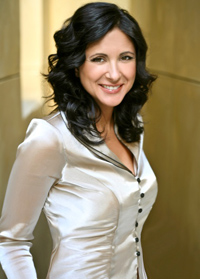 As the founder of Dating with Dignity and with more than 25 years of personal relationship and dating experience, Marni Battista dated, was married for 17 years and divorced, and then successfully dated again in the 21st century. She has undergone professional training in dating and relationship coaching as well as training in the Core Energy Coaching Process from the Institute of Professional Excellence in Coaching (IPEC). Marni also has extensive training as a Facilitator with the Hoffman Institute, one of the world's foremost organizations in personal development. More importantly, as a divorcee for more than five years, Marni truly understands what it feels like to be lonely and sick of wasting time on dates with men that go nowhere. A woman who is not your mother, best friend, or therapist, Marni is the professional relationship and dating expert who will stand behind you to provide love, compassion, support and honest guidance as you embark on one of the most important, fulfilling adventures in your life.
Amy Osmond Cook, Ph.D.
Dr. Amy Osmond Cook is a relationship expert focusing on communication. She teaches communication, negotiation, and writing courses at Arizona State University and is the author or coauthor of several books, such as Hope After Divorce (2011), Full Bloom: Cultivating Success (2011), and Why They Believe (2011). Amy's research interests typically focus on understanding and improving romantic and familial relationships.  In addition to her academic background, Amy also has extensive media experience. She began performing with the Osmond Family in early childhood and has continued to sing and play the violin throughout her adult life. In 1994, she became America's Junior Miss and toured the country as a performer and motivational speaker. She has been featured in print publications such as People Magazine and USA Today and on television programs such as Good Morning America. Last year, she hosted the 2011 National Distinguished Young Women scholarship program, helping to give away more than $100 million in scholarship opportunities to deserving young women.  Amy continues to refresh her relationships as a wife and mother of five beautiful children, who always give her plenty of material to discuss!  To find out more about Amy, visit her website: http://amyosmondcook.com/
Tristan Coopersmith
Tristan Coopersmith believes that dating is love's greatest teacher and that while falling in love might rock, staying in it, rules. To that end, she serves as a Love Stylist guiding her clients towards happy, healthy, sustainable relationships through fun, non-traditional methods that work! Tristan is also the author of MENu Dating: Taste Test Your Way to the Main Course, a writer for several websites, an occasional radio host and is pursuing her Masters in Psychology at Pepperdine University. She lives in LA with her husband, baby boy, 2 stepkiddies and a bottomless candy jar.
Ann Csincsak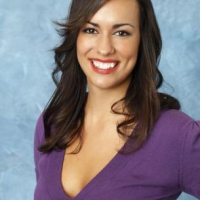 Ann Csincsak is a premiere fashion expert with a focus on celebrity fashion and fashion forward trends. She currently has a women's clothing boutique in Colorado with plans to open a second one in fall of 2012. She was formerly on ABC's 'The Bachelor' Season 13 and in 2010 married the love of her life Jesse Csincsak, former 'Bachelorette' contestant from season 4. Ann and her family reside in Breckenridge, Colorado with their son Noah, age 1 and 2 huskies. Ann is also an Independent stylist for the incredibly successful jewelry company Stella and Dot. After moving to California after high school Ann attended UCLA graduating with focus on business/marketing. She has been featured in STAR magazine, US WEEKLY, REDBOOK magazine, radaronline.com, people.com and many more. Her eye for fashion and love of running her own successful clothing and retail business gives her a unique eye for fashion forward trends. Her greatest loves in life are her family, friends, and fashion!
Laurel House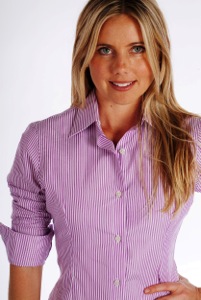 Laurel House is a Dating and Relationship Coach and Expert, 4x published Lifestyle Author, Personal Trainer, and nationally recognized print and online magazine Writer covering travel, relationships, healthy food and fitness (Women's Health, First for Women, Men's Journal, Yahoo! Shine, Elegant Bride, Fit, Spa, Fit Yoga, Playboy, etc). Laurel has a weekly Screwing The Rules dating/relationships column on Giuliana Rancic's FabFitFun.com, is a regular contributor to TheCollegeTownLife.com, a Dating Coach with DatingWithDignity.com, and a lifestyle contributor to E! News.
As an expert, Laurel has appeared on television morning shows including E! News, Weekend TODAY, The Daily Buzz, Better.TV, KTLA Morning News, CBS, Fox, NBC, and ABC Morning News shows both locally and nationally, and her YouTube videos have received over 9 million views. Well-known lifestyle companies have engaged her as their on-air and in-person spokesperson including KY Brand, Sony Entertainment, Guthy-Renker, Microsoft, Tag Heuer watches, The Platinum Board, Hoover vacuums, TJ Maxx, M&Ms, Norton, Dunkin' Donuts latte light, Progresso soup, Propel Water, Nature Made Vitamins, Danskin fitness clothes, and Olay beauty products.
Her 4th book "QuickieChick's Cheat Sheet to Life, Love, Food, Fitness, Fashion and Finance on a Less than Fabulous Budget" was published by St. Martin's in May 2012. She also doles out personalized dating and relationship advice at ScrewingTheRules.com
Marni Kinrys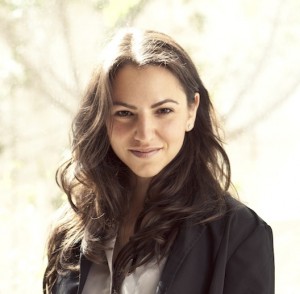 Marni Kinrys, is the Ultimate Wing Girl, a woman who puts her insider knowledge to good use for the betterment of all men by telling them what women REALLY want, not what they say they want. Marni has worked with 100′s of thousands of men all over the world to help them understand women so they can attract, date, seduce and get any woman they want without being a jerk.  Hailed the #1 female Pick Up Artist (who's the furthest thing from a pick up artist) her method is based on the key principle of "You gotta turn yourself on first before any woman will ever be attracted to you." Over the past decade, Marni has collaborated with top male attraction experts, sharing expertise and advice to help men truly understand women. She is not giving pick up advice, she helps men "get it" and learn to be the men they have always wanted to be. Educated at the University of Western Ontario (Canada) with a BA in psychology, Marni has been prominently featured on Opie & Anthony, The Los Angeles Times, CNN.com, Askmen.com, The Huffington Post, Fox News, Elle Magazine, Men's Health, Blackbook, Penthouse, AOL Personals and more.
Melanie Mar
Melanie Mar is a relationship and life coach, as well as co-owner of the Millionaire's Club International Matchmaking Agency for the U.K. and Europe. She is certified by the WANT Institute in Androgynous Semantic Realignment and a Transaction Analysis practitioner certified by the United States America Transaction Analysis Association. Melanie works by teaching clients how to avoid negative and self-destructive thought and speech patterns, empowering them to achieve their life goals through simple but powerful techniques. Her linguistic tools teach how to communicate one's needs and desires to others in a non-threatening respectful-cherishing manner, helping to discover fundamental self-esteem and restore good mental-physical health. Melanie has a wide range of exclusive clients including many celebrities. Born in England, she grew up with a love for horses, competing professionally in show jumping.  From dressage to dresses, her other passion was fashion and she began modeling at the age of 13. She relocated to L.A. at age 21 and realized that she had the gift for helping others while volunteering at local hospices. This led her to study the subject that consumes and fascinates her today: love. As a premier expert on the subject of relationships, she adores her clients and carries their hearts in her hands. A true brit at heart, she always makes time for afternoon tea and Crumpet.  To find out more about Melanie, visit her website: http://melaniemar.com/.
Suzanne Oshima
Suzanne Oshima is a Matchmaker & Dating Coach at Dream Bachelor & Bachelorette and the Founder of Single in Stilettos.  Dream Bachelor & Bachelorette is an exclusive full service matchmaking agency for the hottest most eligible bachelors.  The agency offers matchmaking, date coaching, image & style makeovers and a date concierge service for its highly successful clientele. Suzanne has done extensive research in the dating industry, written dating articles and has been seen on Bravo TV, The Today Show, ABC, Inside Edition, BBC Radio, Men's Health, Glamour Magazine, Z93, VAN 92.7, Froggy 98.3, TheFrisky.com, AOL Personals, Your Tango and more.
Jared Sais
A native New Yorker, Jared Sais is a recognized expert in the field of non-verbal communication. He studied under Dr. Mark Frank who, along with Dr. Paul Ekman, inspired the TV show 'Lie to Me.' Both men deemed Jared, who was at the head of his class, a "natural" in the field of non-verbal communication. In June 2009, at the age of 22, Jared launched his own company focusing on the non-verbal cues of flirting, lie-deception, body language and micro-expressions. He currently teaches classes on the secrets of reading people, which continues to help thousands of people find true love, get ahead at work, improve poker-playing skills and identify lies.
Yolanda Shoshana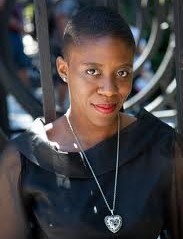 Yolanda Shoshana ("Shoshi") is the ultimate lifestyle provocateur: courtesan coach, clairvoyant, witch and seduction alchemist. She is the creatrix of Courtesan College, a sensory lifestyle institute that brings back the art and magick of the courtesan to help women live a luscious life! Shoshi also has an aphrodisiac perfume line, Courtesan Candy, that consists of oil based perfumes that consists of notes from aphrodisiacs and exotic flowers. Her radio show, Courtesan Candy Radio, is a top-rated show on WomenRadio.com. She is also working on a weekly web show called "Clairvoyant Courtesan," which will be all about love, lifestyle, lust and psychic pixie dust. When not conjuring or giving readings, she can be found officiating wedding ceremonies around New York.
Paige Wyatt
Paige Wyatt stars in the hit TV Series, 'American Guns', on the Discovery Channel. Although busy filming the show, Paige still finds time to attend college, work on her modeling career and field the avalanche of messages and letters that come her way. She is great at giving level headed, relevant advice and always seems to hit the mark. Her friends consider her the go-to-girl when they are faced with a relationship dilemma. Paige currently resides in Wheat Ridge, Colorado where she loves to practice her impressive shooting skills in her spare time. Check out more of Paige on American Guns or visit her website, "EverythingWyatt.com".
David Wygant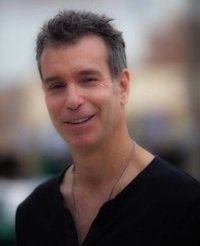 David Wygant is an internationally-renowned dating and relationship coach, author of the new book Naked and speaker. Through his boot camps, personal coaching and his website, his advice has transformed the dating lives and relationships of hundreds of thousands of people from every corner of the globe. His funny — yet always direct — approach to dating, sex and relationships has revolutionized how people meet and interact with the opposite sex. Over the last thirteen years, David has become one of the most frequently-quoted dating experts in the media. He offers his advice as a lead writer for Ask Men and across television segments, newspapers and magazines, including MTV, The New York Times, MSNBC, Fox News, Cosmopolitan, Men's Health and E! Entertainment Television — as well as on over 2,000 radio shows. To find out more about David and all of his dating and relationship-building products, visit him on his website at http://www.davidwygant.com.
Lori Zaslow and Jennifer Zucher

Previously, Lori Zaslow spent 12 years as an executive recruiter, most recently for the powerhouse family of companies, including JBCStyle, focusing on the fashion and retail industries. With an unlimited source of energy, optimism and dedication, she has put hundreds of women and men into their dream jobs. Now it's her time to focus this talent on connecting two people on a more personal level. Outside of work, Lori juggles motherhood, an amazing 11-year marriage and hundreds of friendships from every life experience. You can follow Lori on Twitter.
With a bachelor's degree in Marketing and Management from New York University's Stern School of Business, Jennifer Zucher mastered the Manhattan real estate landscape for over 12 years as a principal at Plaza Real Estate Group. Jennifer's passion for matchmaking was inspired by her obsession with asking how couples met. She has been the inciting force behind many relationships in her personal life and loves to give advice to her friends, family and most importantly her clients. Jennifer currently resides in New York City with her husband and two children. Outside of work, she is a passionate philanthropist and donates any free time to the Juvenile Diabetes Foundation. You can follow Jennifer on Twitter.
Founded by Lori and Jennifer, professional matchmakers and BRAVO TV's Love Brokers, Project Soulmate is Manhattan's premier matchmaking service for elite singles. They are distinguished by their proprietary database, meticulously screened and personalized introductions, honest and kind feedback, concierge services and expert relationship support. You can follow Project Soulmate on Twitter and Facebook.