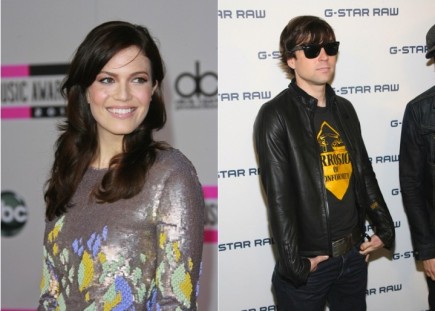 It looks like there's at least one celebrity couple we can count on.  After two years of marriage to musician Ryan Adams, Mandy Moore is still very much in love.  The actress and singer recently told People, "I feel very supported and loved and at peace … I got my own little happy ending."  And for Moore, happiness is found in the little things.  After mentioning how "nerdily obsessed" she and her hubby are with their two cats and dog, the actress added, "We're big homebodies … We never want to leave [the house]."How do you have fun staying in for the night?
Cupid's Advice:
Going out on the town can be exciting, but sometimes you just need to chill out at home.  Here's how to make the most of staying in:
1. Be romantic: Just because you're staying home doesn't mean you have to forgo romance.  Cook an extravagant dinner for your partner, and then snuggle while you watch a corny movie.
2. Go old school: Dust off that old game of Chutes & Ladders or Monopoly and go wild.  A retro game night will help you bond.
3. Get close: Are you usually too busy or too tired to get quality intimate time with your partner?  Use this opportunity to try new things in (and out) of the bedroom.
For more on Mandy Moore and Ryan Adams:
Mandy Moore Quietly Weds Ryan Adams
Mandy Moore Talks About Her Marriage to Ryan Adams
Mandy Moore: I'm So Lucky
Connect With Cupid...
---
Comments