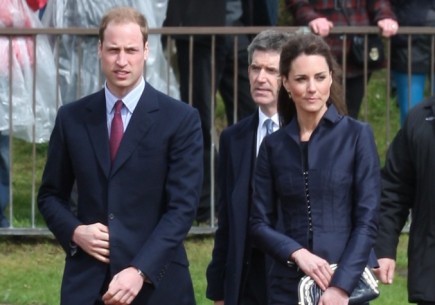 On Saturday, Duchess Kate Middleton and her husband Prince William attended a wedding in in the village of Bishops Lydeard in Somerset, England. In attendance were the prince's exes Olivia Hunt and Rose Farquhar, plus Kate's former loves Henry Roper and Willem Marx, according to US Weekly. The couple, who married in April 2011, kept their cool in the presence of former beaus, as they smiled and stayed close under an umbrella.
How do you keep past relationships from affecting new ones?
Cupid's Advice:
It's tough being around exes, especially when you're in a new relationship. Of course, it's sometimes unavoidable when you share mutual friends. Here are some ways to keep your past relationships from affecting your new ones:
1. Be clear: If you know your ex is going to be at a party, it's best to tell your partner ahead of time. That will prevent any awkward run-ins. This also ensures that the two of you will know to avoid your ex or interact if you've decided that's appropriate.
2. The past is the past: Recognize that the problems you had in your past partnerships happened in your past partnerships, and aren't likely to happen again. Don't close yourself off in your new relationship based solely on the things that happened with your last beau.
3. Forget about it: Your ex is your ex for a reason, and while the relationship may be important to who you've become as a person, your ex is no longer an important part of your life. It's time to focus on your new significant other and stop focusing on what used to be.
How do you keep your past relationships from affecting new ones? Comment below and let us know.
Connect With Cupid...
---
Comments