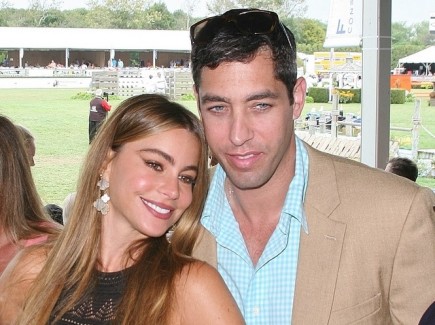 After breaking up almost two months ago, it seems that Sofia Vergara and Nick Loeb are back on, perhaps for good. Just recently, Loeb surprised Vergara with a beautiful diamond ring for her fortieth birthday. While one source tells People that the couple is engaged, others say Vergara wouldn't say that they are. Although the couple got back together in June, a source tells People that there are still "compromises to work out on both sides."
What are some ways to know it's time for marriage?

Cupid's Advice:
No matter how long you've been with your man, it can be difficult to decide whether it's time to get married. Here are some ways to know you're ready for a life together:
1. You have complete trust in your partner: In order to have a successful marriage, you and your partner must have complete trust in each other. If you have no worries or doubts in his words or actions, it may be time to tie the knot.
2. You understand that people change: Make sure you are mature enough to accept that over time, people grow and change. Although it's unlikely that your beau will grow to be someone completely different, their views and opinions may begin to alter after a few years. Be prepared for this possibility.
3. You have similar goals for the future: Have you both communicated your expectations for the future? If you understand and are open to each other's ideas about family, finances and living situations, you may be ready to say "I do."
How did you know that it was time to get married? Tell us below!
Connect With Cupid...
---
Comments