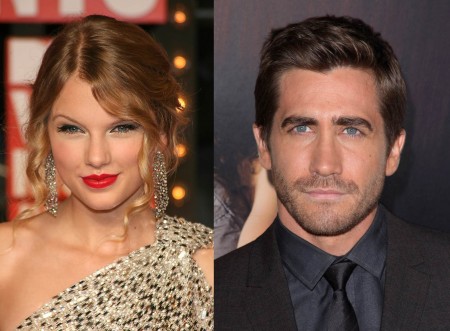 Ex-lovers Taylor Swift and Jake Gyllenhaal were seen having a serious conversation at an Oscars after party, according to Digital Spy.  A source told People that the duo was seen at the Vanity Fair after party.  "It seemed a bit more serious – it certainly wasn't a 'Hi, how are you?' talk," the source said.  "It seemed like they were catching up, sorting something out."  Gyllenhaal left shortly after the talk while Swift stayed and partied with a few friends.  The former duo broke things off in January.
Should you continue to resolve things after a breakup?
Cupid's Advice:
Each relationship and breakup should be handled on a case-by-case basis.  Cupid has some situations where you should attempt to resolve your major issues:
1. Coworkers: Nobody likes drama in the workplace.  Do your best to keep things in perspective and work out your issues off the clock.
2. Lots of mutual friends: If you have a good amount of shared friends, then chances are you'll run into each other a lot.  You'll need to at least be able to stand seeing each other in public.
3. A close relationship: Chances are that if you've been in a long-term relationship and things ended mutually, then you two were best friends and it's difficult to just cut that person out of your life.
For more on Taylor Swift and Jake Gyllenhaal:
Taylor Swift Recovers After Split with Jake Gyllenhaal
Taylor Swift And Jake Gyllenhaal Talk It Out At Oscars Afterparty
Swift, Gyllenhaal 'Reunite at Oscars'
Connect With Cupid...
---
Comments